Business Matters & General Litigation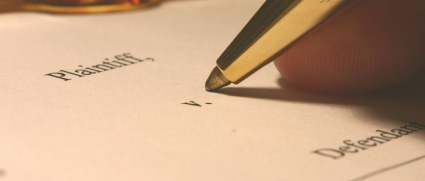 We deal with a range of business and commercial matters including the following:
Company formation and partnership agreements.


Providing advice and assistance on all matters in connection with company law including the new Companies Act 2006.


Business disputes.


Debt recovery.


Company agreements.


Shareholder agreements.


General litigation
The firm can assist you with your litigation requirements and situated off a busy High Street as we are, we have many clients amongst local traders and small businesses in the London area. We can assist you in pursuing all contractual and money claims and can act both for Claimants and Defendants in litigation matters. If your matter has not yet reached court, then we will advise you of steps that we can take on your behalf to comply with the Pre-Action Protocol under the Civil Procedure Rules if that is appropriate. We can also advise on mediation and arbitration schemes where relevant. The general litigation matters we are accustomed to deal with include the following:

Breach of contract and money claims.


Consumer claims/defective goods.


Loan recovery.


Insurance claims.


Libel and slander cases.


Boundary and neighbour disputes.


Noise disturbance and nuisance claims.


Where appropriate, we will assess the value of your claim and depending upon our general assessment of your case and prospects of recovery over the financial small claims limit (£5,000) we may be able to act for you in the matter under a 'Conditional Fee Agreement' (no win, no fee).